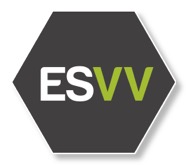 5th Veterinary Herpesvirus Symposium of the European Society For Veterinary Virology (ESVV)
Ghent, Belgium - July 29, 2017
Venue: ICC International Convention Center
Thank you for attending the 5th edition of the ESVV Veterinary Herpesvirus Meeting!
This international meeting was co-chaired by Hans Nauwynck and Herman Favoreel (Ghent University).
It is organised every four years in Europe. Initially taking place in 2001 in Zurich, Switzerland, it was subsequently organised in Ghent, Belgium (2005), in Insel Riems, Germany (2009) and again in Zurich (2013).
Highlight of this 2017 edition: it was organised as a one-day Satellite Workshop of the 42nd Annual International Herpesvirus Workshop (IHW 2017, July 29-August 2, 2017, Ghent) (click here for the link to IHW 2017).
More information?
Contact Nathalie Vanderheijden at